Brilliant Tips for Affiliate Marketing for Beginners Newbies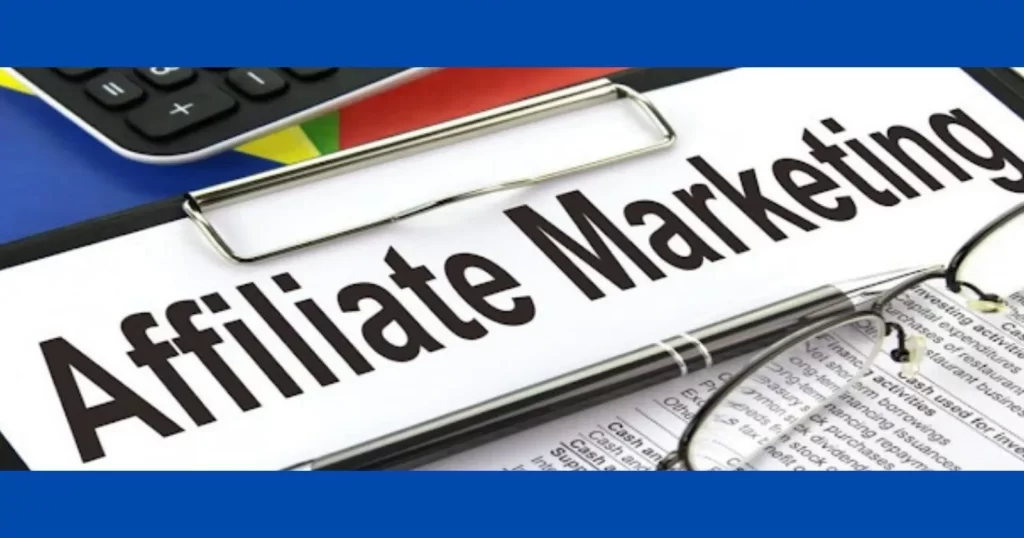 As being one of the most important aspects of life, making money from home is the same as being a dream come into reality,
And now I will make you familiar with Affiliate marketing i.e earning a commission for recommending products and services to your readers.
Affiliate marketing can give you the lifestyle of your dreams.
What is affiliate marketing?
An affiliate is just a referral. Affiliate marketing is a kind of fancy term for just referrals. It's referring people to products and services of companies that are not your own and then receiving a commission if those people sign up or take action upon your referral usually through a link.
This commission can vary from $1 to $10,000 depending on what product you are promoting.
How Does Affiliate Marketing Work?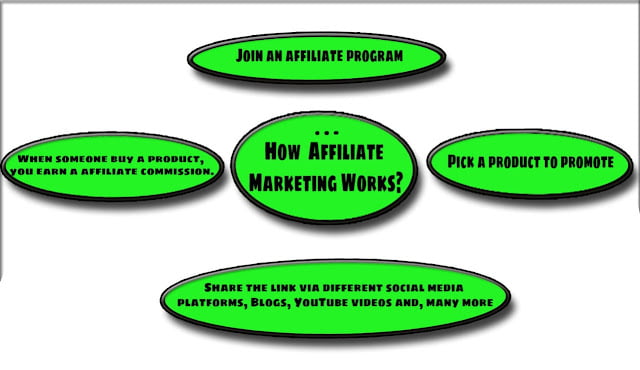 1. Join an affiliate program
2. Pick a product to promote
3. Share the link via different social media platforms, Blogs, YouTube videos and, many more
4. When someone buys a product, you earn an affiliate commission.
How to start affiliate marketing for beginners?
We can start affiliate marketing in many ways-
Create a blog and promote products on your blog
Get traffic from Facebook and drive it to your landing pages.
Create a YouTube channel and promote products.
Create an email list by creating a mini-website
Via Podcasting

You can make money by affiliate marketing by following steps-
1. Start a blog
2. Choose a niche
3. Choose the affiliate products that you can promote.
Which affiliate marketing is best for beginners?
Some known and easy affiliate networks and programs you can use :
Amazon associate
eBay
Booking.com
Hostinger
Bluehost
CJ affiliates
Maxbounty

4. Create content around those products
5. Drive traffic to your website/affiliate post
6. Email marketing to gain email of visitors
How to become an affiliate marketer for amazon?
The reason for talking about amazon affiliates among vast affiliates programs is because Amazon is one of the world's biggest marketplaces. There are many affiliate programs in the world, but Amazon always remains everyone's first priority to sell their products.

The reason for promoting Amazon's products is they convert easily and give good results.
It's human nature that we go for the brand that is known to us, we don't shop from any eCommerce website because we don't want to take risk of our money.

Amazon is the best eCommerce platform for shopping in the world, it had built trust and connection with its customers which makes the customer buy products from them every time. Amazon being easy to use it also helps you to generate a good income.

How?

You will be very amazed to know that despite earning a commission from your product link, you also earn in a situation where your user goes to Amazon through your link, but they end up buying a product different from what you recommended, you still earn a commission.

To understand clearly, here is an example for you,
Suppose you referred an Amazon link to a Redmi note 8 pro to a customer after joining as an Amazon affiliate.
Apart from buying that Redmi note 8 pro from your link, within 24hrs customers had bought other products say camera, so you will get a commission for that product too.

Note: You earn commission on any item placed in a customer's Shopping Cart within 24 hours of their arrival at Amazon via your link.

So you could make a lot of money by being an Amazon affiliate in the future.

The picture shows how much commission you will earn for promoting products in various categories:
Amazon affiliate earnings
Amazon affiliate program, it's a really popular way where you can earn some serious money and a lot of people do this, it's not as simple as just going and posting a few products on a website and then just ranking in handfuls of cash. There are ways to increase your Amazon affiliate earnings.

So here is a shortlist of five of the best-kept secrets:

1. In order to earn any commissions you're going to have targeted visitors to your site and you got to do this regularly now though you know traffic coming to your site is only the beginning it's really the most important piece of the puzzle, you need to have a solid plan for driving traffic to your offers, more than just the visitors they need to be targeted and willing to click through to Amazon to make that purchase. The more purchases that are made through your site then the higher your commission percentage can go.

2. You should create more than one affiliate site rather than putting all your hard work into one product and one site Amazon, If You have an endless number of sites with your offers on them, now the more that you have, the more that you create, the more likely you are to earn those higher commissions.3. Be open and honest you should never try and hide the fact that you're part of the Amazon affiliate program from your visitors' people can tell when they're being tricked and they will not react well if you try and hide things from them and always have an earnings disclaimer on your site so then your visitors know that you may earn a commission if they make a purchase through your site so it's really important to have that disclaimer customers prefer to buy from people that they can trust the people that are open with them about important things.
4. Combine affiliate programs you should be open to the opportunity to offer products from more than one affiliate site now you know some affiliate programs they clearly state that they must be the only network that you're selling through on one site not all of them have that rule now if you can offer different products that go well together from different networks there's no reason why you shouldn't try this.
5. Review your stat Amazon offer tracking IDs for your sites so then you can keep up with how things are running you should keep a really close eye on the sites you know and how well they're actually performing on a daily basis and then you're going to know you know where you need to maybe make changes on your site so if you're not happy with the Amazon tracking software you can also go and you can opt-in and use Google's free analytics software, whatever software you decide to use you should keep a very close eye on your sites just so you know what's going on and if anything needs to be changed.
FAQ
How do I become an affiliate marketer for beginners?

How to Begin with Affiliate Marketing-
Choose a platform.
Choose a niche.
Look for affiliate programmes to join.
Make fantastic content.
Increase traffic to your affiliate website.
Increase the number of clicks on your affiliate links.
Convert your clicks into sales.
How much do beginner affiliate marketers make?
Low-level affiliates earn up to $300 per day; intermediate affiliates earn $300 to $3,000 per day; high-level affiliates earn more than $3,000 per day; and super-affiliates, or "gurus of affiliate marketing," earn more than $10,000 per day.
How much does it cost to start affiliate marketing?
In general, there is no set amount of money required to be successful in affiliate marketing. You can start it by zero investment in some affiliate programs like amazon but to be successful you need to invest some decent amount of money which will help you progress from a beginner to an intermediate level affiliate.
What is the highest-paying affiliate program?
 According to me, these are some of the top high-paying affiliate programs-

Bluehost
Hostinger
Elementor
Cloudways
HostGator
GreenGeeks
WP Engine
Liquid Web
Is affiliate marketing easy?
Affiliate marketing is a logical and adaptable sales model that generates multiple streams of income. However, it is not a simple, get-rich-quick scheme. Earning a living through affiliate marketing necessitates the following steps: product research, web traffic patterns, and follower interests.
How do affiliate marketers get paid?
Affiliate marketing is the process by which an affiliate earns a commission for promoting the products of another person or company. The affiliate simply looks for a product they like, promotes it, and earns a percentage of the profit from each sale.