How to download google classroom on pc
In this Covid-19 phase, everything running online led to online classes too. As a result schools all over the world were closed because of covid-19. And online class trends all over the world. Certainly, the most used channel by Schools for online classes is Google Classroom because it is easy to operate on mobile phones using its app but people are unable to operate it on their laptops or PC. And people are searching for How to download google classroom on laptops.
Do you know why?
Because Google classroom doesn't provide any software for laptops or PC.
So, how can you do it?
How can you operate google classroom on your laptop or PC?
Don't worry, there is a way of hope for you. Not a direct way but you can do it.
Download google classroom on your laptop
Here are the fully explained steps for you to download google classroom on your laptop and work on it.
1. You have to use an android emulator on your laptop. You can use this emulator Smart Gaga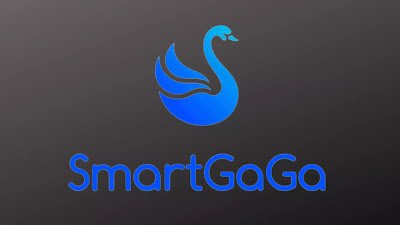 It is easy and smooth to use and you can use it with low specifications also.
2. Install it on your pc
3. Open the emulator
4. Now download the google classroom app file on your pc.
5. Open the google classroom apk file with the emulator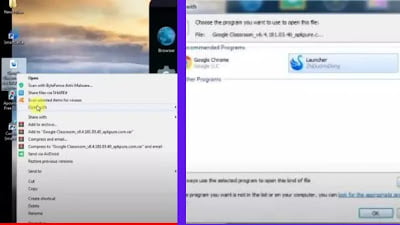 6. Now open google classroom on the emulator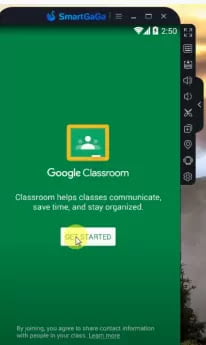 And enjoy it just like on your mobile phones
Download the google classroom app for windows pc
Google Classroom apk :
Frequently Asked Questions (FAQ)
What is Google Classroom?
Google Classroom is an interactive collaboration program for teachers and students that may be used via the web or a mobile device. It offers an online platform to help manage and streamline digital learning.
Can Parents Have Access to Google Classroom?
Emails with information about their learner's classwork can be sent to parents. You can only add parents to learners in Classroom if you have a G Suite for Education account, not a personal one. However, because the G Suite version is used in the majority of educational settings, this should not be a problem for teachers who want to use this feature. It's a terrific approach to keep parents informed about their child's assignments and whether or not they're keeping up with their work.
Is My Child's Data Collected by Google Classroom?
Many of the G Suite for Education apps are definitely tracked. When you give your child a Classroom account, the data in that account is protected by privacy standards that prohibit Google from tracking and collecting learner data. If the school's administration enables Additional Services, Google may gather data on such apps in the same way that it does on any of its other general apps.



Google Queries Solved in this article-
how to download google classroom on a laptop windows 7
how to install google classroom on a laptop windows 10
google classroom download
how to use google classroom on a laptop
how do I get google classroom on my laptop
how do I install google classroom on my pc
how do I download google classroom and google on my laptop
Also Read: How to sign in to google classroom
How to leave a google classroom