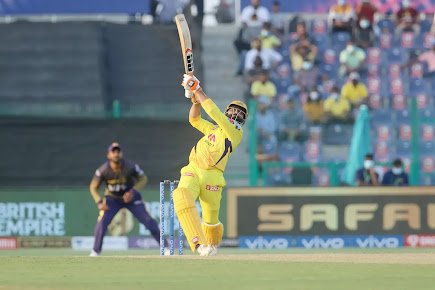 Chennai Super Kings won the match against Kolkata Knight Riders by 2 wickets.
What a fun game! What a cricket match! In the end, Chennai came out on top, but kudos to Narine, who had only four balls to defend and got it down to the last minute. Excellent work from him, yet his efforts are wasted.
Chennai, on the other hand, was cruising; once Gaikwad was out, Faf and Moeen continued to score runs at will. Boundaries were flowing in the first ten minutes, but after the opener was out, it was all downhill for Chennai.
They lost wickets, and the runs dried up as well. At one point, it appeared that Kolkata would win the game, but some amazing hitting by Jadeja changed the tide in Chennai's favor. It got down to 4 from the last over, then 1 from the last three balls, but a dot and then a wicket meant they needed one in one, and it was Chahar who came to the rescue with the winning runs.
Kolkata's bowling was a story of two halves! They bowled poorly in the first ten overs, with far too many boundary balls and little control. However, they made a great comeback in the first ten minutes. Venkatesh Iyer bowled a nice single over as well.
MAN OF THE MATCH
The MAN OF THE MATCH AWARD was given to Ravindra Jadeja for his efficient performance and brilliant appearance, which helped his team win the game.