Ratan Tata, the world's most recognized industrialist, celebrates his birthday today. Ratan Tata is well-known not just for his achievements in the industry, but also for his distinct personality.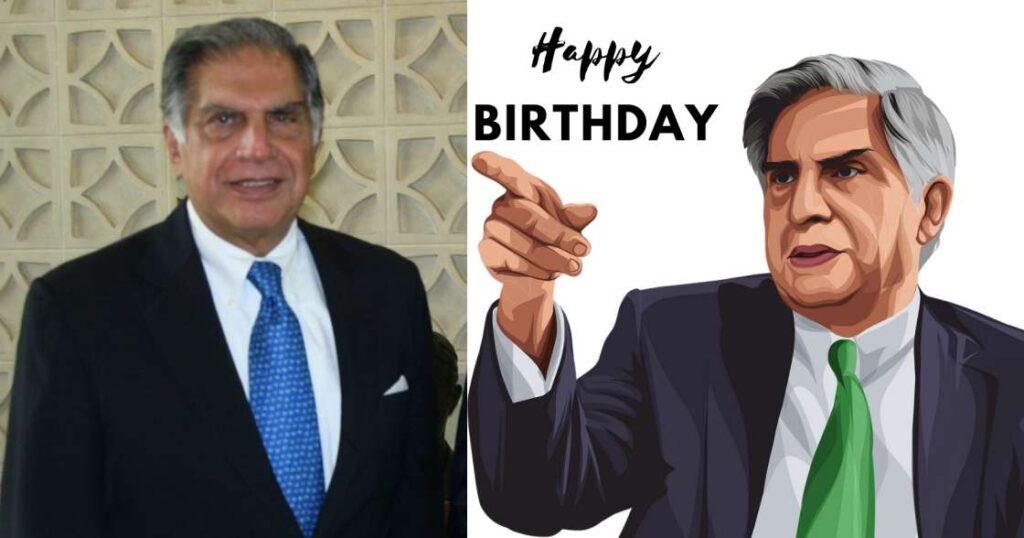 Some interesting facts of Ratan TATa
Ratan Naval Tata, the former Chairman of Tata Sons, was born on December 28, 1937, in Surat, Gujarat, to one of India's wealthiest families. He is undoubtedly the most recognized and renowned Indian industrialist and philanthropist. Jamsedji Tata, the Tata group's founder, was his great-grandpa.
Naval Tata, Ratan Tata's father, was Jamsetji Tata's adopted grandson. Sooni Tata was his mother's name. Ratan Tata was nurtured by his grandmother, Lady Navajbai, at Tata Palace from the age of ten years after his parents divorced in 1948.
He attended the Campion School in Mumbai till the eighth grade, then Cathedral and John Connon Schools in Mumbai, Bishop Cotton School in Shimla, and Riverdale Country School in New York City, graduating in 1955.
In 1959, Tata scion enrolled at Cornell University to pursue a degree in architecture and structural engineering. Later, in 1975, he attended Harvard Business School for a management course, which he has since endowed.
Ratan Tata temporarily worked with Jones and Emmons in Los Angeles before returning to India in late 1962.
He joined the Tata Group in 1962, and his first employment was at the Tata Steel division in Jamshedpur.
He worked with the blue-collar workers of Tata Steel, shovelling stone and working with the furnaces.
In 1971, he became Director-in-Charge of Nelco, the National Radio & Electronics Company Limited.
Ratan Tata was able to successfully turn around Nelco. He became Chairman of Tata Industries in 1981.
Tata Tea bought Tetley, Tata Motors bought Jaguar Land Rover, and Tata Steel bought Corus during his reign.
It was Ratan Tata's endeavour to transform Tata Industries from a primarily India-focused company into a global corporation.
Ratan Tata became the first Indian to fly the F-16 Falcon in 2007.
He promised to build a car for only a lakh rupees in 2009, and the Tata Nano was born.
Ratan Tata enjoys cars and has Mercedes Benz S-Class, Maserati Quattroporte, Mercedes Benz 500 SL, and Jaguar F-Type among his collection.
Ratan Tata gave USD 50 million to the Harvard Business School to build an executive centre in 2010. Tata Hall was the hall's name.
Tata has received two of India's highest civilian honours, the Padma Vibhushan (2008) and the Padma Bhushan (2000).