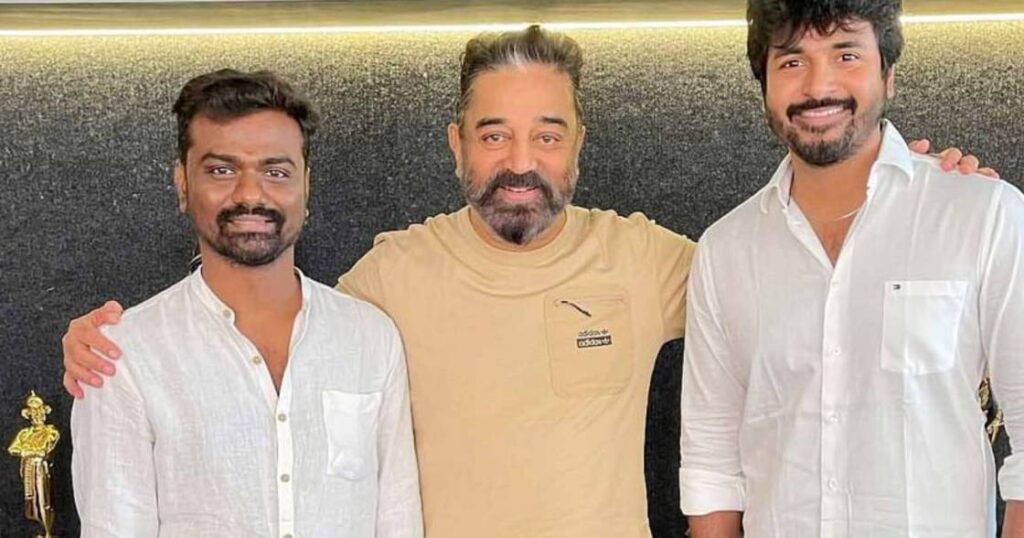 With his movie 'Remo, Varun Doctor,' Sivakarthikeyan is a Tamil hero who has a Telugu following. Recently, a film starring cosmopolitan Kamal Haasan will be released under his production. Sony Pictures Films India will co-produce the film, which will be shot in Telugu and Tamil. This was announced on the Telugu festival's final day (Sunday). Sony Pictures Films India, a leading studio, is ready to make its Tamil film debut. With Prithviraj Sukumaran, the SPFI produced the Malayalam film "Nine" in 2019. He is currently producing the Telugu film 'Major,' which stars Mahesh Babu.
It has now made its way into Tamil movies. Kamal Haasan, a well-known actor, writer, director, and producer, is producing the film through his production business Raj Kamal Films International (RKFI). Rajkumar Periyasamy wrote the yet-to-be-named film.
Kamal Haasan said, "The 51st film is being made in our banner with a good story and narrative. This story makes the audience think in all sorts of ways. I am very proud to be working with Sony Pictures Films India, with actor Sivakarthikeyan and director Rajkumar Periyasamy bringing this impressive story to the silver screen. Also, actor Sivakarthikeyan said, "All my emotions were expressed when I heard about this project." It is an indescribable pleasure to have my film as a legendary legend producer on all fronts like Kamal Haasan Sar. In addition, the Sony Pictures Films India brand name stands as another milestone in my career. My friend, director Rajkumar Periyasamy script. I firmly believe that this project will be a very important film in my career. I'm looking forward to shooting this movie sometime.