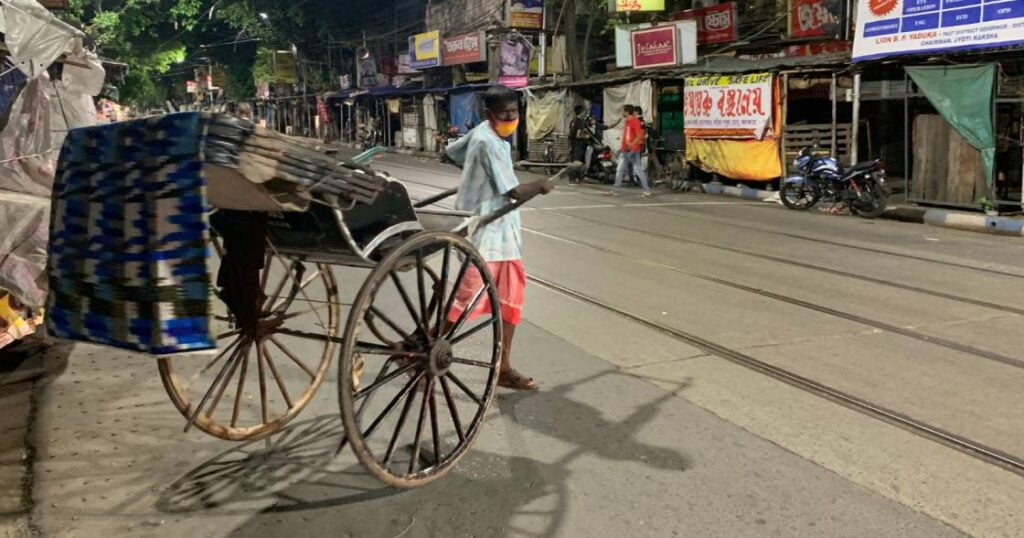 New cases of Coronavirus have emerged with Omicron variants in the country. New cases are registering daily. Many states have imposed limitations in response to the growing threat of Corona and Omicron. The West Bengal administration, led by Mamata Banerjee, imposed restrictions such as lockdown in response to the rising number of Covid cases in the state. Bengal government's directive orders to close all schools, colleges, universities, spas, salons, beauty parlors, zoos, and amusement parks in the state from Monday.
Along with this, orders are given to operate all government and private offices with 50% capacity and all administrative meetings will be conducted through virtual mode. This information is given by news agency ANI quoting West Bengal Chief Secretary HK Dwivedi.
According to Bengal government guidelines, only necessary services will be permitted from 10 a.m. to 5 p.m., Local trains will also run at half-capacity from Monday, till 7 p.m.
Let us inform you that corona cases have been quickly growing in West Bengal over the previous few days. In Bengal, 4,512 cases of infection were reported on Saturday, up from 1,061 cases the day before. At the same time, there have been 2,398 new cases registered in Kolkata alone. On Friday, the state reported 3,451 cases, with 1,954 of them coming from Kolkata. The outbreak claimed the lives of nine persons, two from Kolkata and two from North 24 Parganas. The state's infection rate has risen to 12.02 percent from 8.46 percent the day before.
At the same time, two more Omicron cases were recorded in Bengal, bringing the total number of cases in the state to 16.
Source: India.com