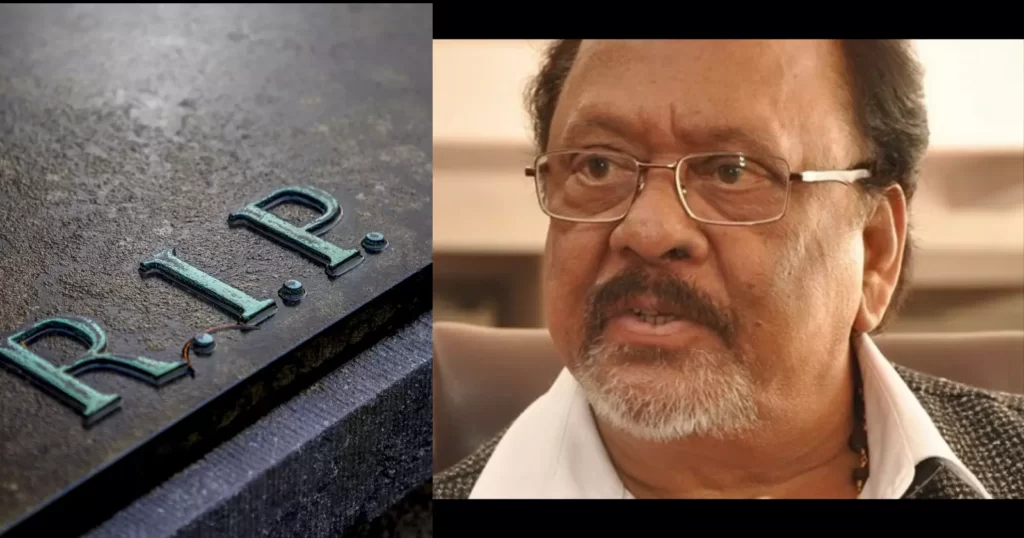 Krishnam Raju, a senior actor, producer, and rebel star, has died. He died at 3:25 a.m. on Sunday in Hyderabad. He was 83 years old and has three daughters and a wife. Krishnam Raju was a Union Minister. On January 20, 1940, in Mogalthur, West Godavari district, he was born. He appeared in 187 films. The heroine made her Telugu film debut in 1966 with the film Chilaka Gorinka. Uppalapati Venkata Krishnamraju is the full name of Krishnamraju, who rose to prominence in the industry as a rebel star.
He's been sick for a while and was being treated at AIG Hospital. He died on Sunday after the situation became out of control. According to family members, the final rites will take place on Monday in Hyderabad. Prabhas, who is well-known as a Pan India hero, will be Krishnamraj's elder father. Tollywood was taken aback when it learned that Krishna Raju had died.
Krishnamraju won Filmfare awards for his roles in Amaradeepam, Dharmatmadu, Bobbili Brahmana, and Tandra Paparayudu. In 2006, he received the Filmfare Lifetime Achievement Award. Amardeepam and Manavuri Pandavulu also received President's Awards. His most recent film was 'Radhe Shyam.'
He also had his own political role. Served as a Union Minister during the Vajpayee administration. Later, he worked for Praja Rajya. He maintains good relations with political leaders despite the fact that he is not currently active in politics. He is a prominent member of the Movie Artists Association.