An explosion occurred at a mosque in the city of Peshawar, Pakistan on Monday, leaving at least 120 people injured, according to local police. The incident took place during prayer time when a large number of people were gathered at the mosque.
"A portion of the building has collapsed, and several people are feared trapped underneath," said Police official Sikandar Khan. Mohammad Asim, a spokesman for the Lady Reading Hospital in Peshawar, confirmed that they had received 120 injured individuals, some of whom are in critical condition.
Rescue efforts are underway to retrieve the trapped individuals, and medical personnel are working to treat the injured.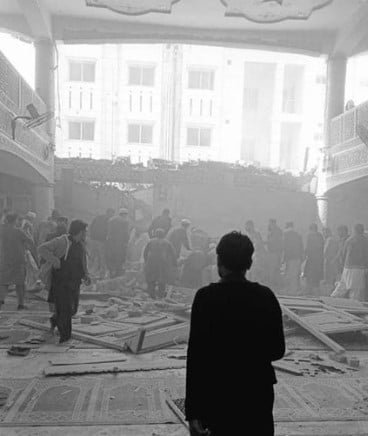 A suicide bombing took place at a mosque during prayer time. According to local police, the bombing resulted in the death of at least 25 individuals, with approximately 120 others being injured.
Emergency services and medical personnel rushed to the scene to tend to the wounded and retrieve any trapped individuals. The cause of the explosion is currently under investigation.
This tragic incident has once again shed light on the importance of ensuring the safety and security of worshippers in the region. The loss of life and injuries sustained are a reminder of the continued threat of violence in the area. Our thoughts and condolences go out to the victims and their families during this difficult time.