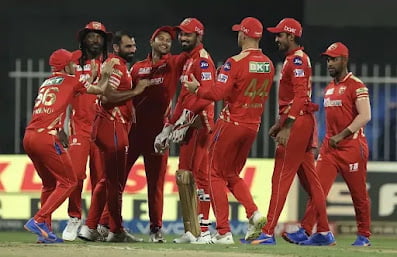 That was a fantastic game! Punjab held their nerve to win this one, despite the fact that it could have gone either way. Hyderabad were never in a good position, but Holder gave them hope in the dying overs. However, the big guy was unable to get them through, and Punjab were victorious!
Punjab put on an excellent performance. Their total was not the highest on the board, but their bowlers did not give up. Shami got two early wickets to put them ahead. The spinners then strangled him. Bishnoi grabbed three wickets for 24 runs, and Brar also kept things tight. Singh took a wicket for 22 runs and bowled a magnificent penultimate over. Ellis was also impressive, finishing things off in the final over to get Punjab across the line in a nail-biter.
Once again, Hyderabad struggled with the bat. Warner, Williamson, and Pandey all went down early and were in deep trouble. Saha held one end together but needed backup until Holder came to bat. When Holder and Saha batted, it appeared that the momentum was shifting, but Saha was run out at a critical time. Holder used his huge levers and hit a few big ones, but the runs needed in the final few overs were too much for him to get on his own. Hyderabad may have easily won this game if the top order had performed better.