At his company's Connect event on Thursday, Facebook CEO Mark Zuckerberg announced that the company's new name will be Meta. "We are a brand that creates technology to connect," Zuckerberg explained. "We can finally put humans at the heart of our technology if we work together." And by working together, we can create a far larger creator economy."
"To reflect who we are and what we aim to build," he continues. He claims that the name Facebook does not completely reflect everything the company does now and is still closely associated with one product. "However, I hope that in time, we will be recognized as a metaverse company."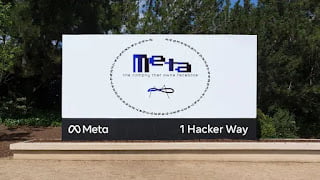 Zuckerberg owns the Twitter handle meta and meta.com, which now leads to a Facebook welcome page detailing the changes. 
Also Read: Facebook changed it's name to Meta:The whole truth revealed
Mark Zuckerberg has a new job title for the first time in 17 years.
On Thursday, he was officially named CEO and Chairman of Meta, Facebook's new parent company. The rebranding aims to position the social media giant as a champion of the metaverse, which Zuckerberg views as the internet's future. Zuckerberg has complete control over everything.
The company's popular platforms, Facebook, Instagram, and WhatsApp, will maintain their present names and continue to operate under the renamed Meta organization.
Announcing @Meta — the Facebook company's new name. Meta is helping to build the metaverse, a place where we'll play and connect in 3D. Welcome to the next chapter of social connection. pic.twitter.com/ywSJPLsCoD

— Meta (@Meta) October 28, 2021