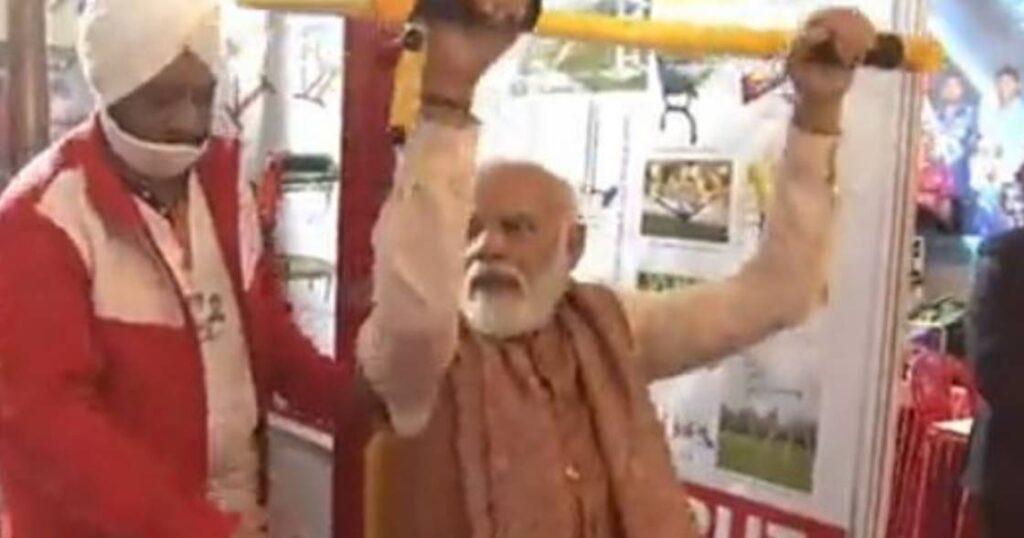 Prime Minister Narendra Modi's video going viral on social media where he is doing workouts. This video is actually from Prime Minister Modi's visit to Meerut. Here, Prime Minister Narendra Modi laid the foundation stone for Major Dhyan Chand Sports University. During this time, the Prime Minister spotted at the gym. This university would be built at a cost of around 700 crores in an area that includes the villages of Salwa and Kali in Meerut's Sardhana town.
Fitness video of PM has gone viral

PM Modi arrived at this sports complex in Meerut and went straight to the gym, where he began exercising. Apart from going to the gym, the Prime Minister inspected the equipment. Here, Prime Minister Modi provided an example of a Fit India. The Prime Minister's workout video is gaining a lot of attention on social media.