Facebook is not only an entertainment tool but from here you can earn up to millions of rupees. Facebook is used by a large number of people, so there is a lot of people on Facebook and through this, we can make our business reach a good place, that too without any investment.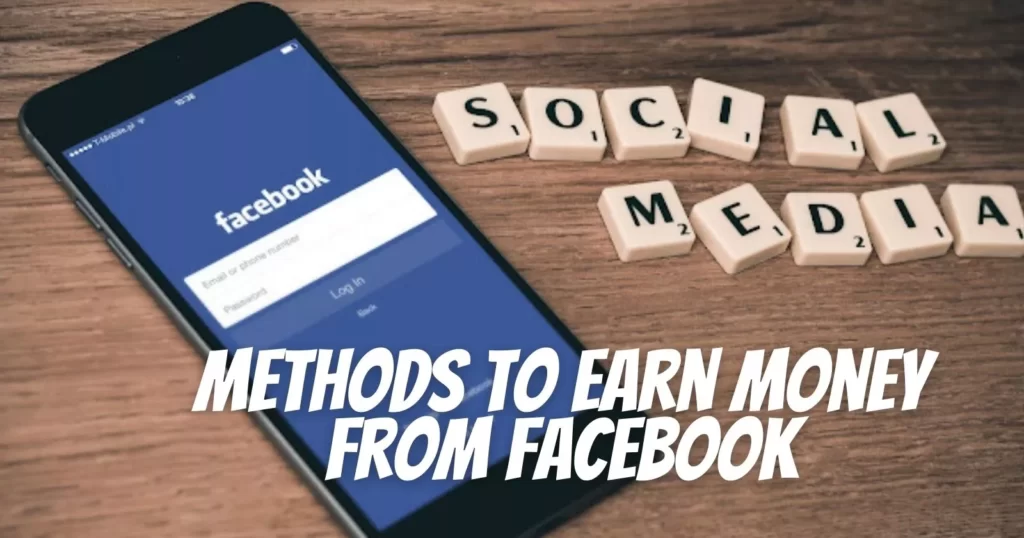 Methods to earn money from Facebook
Below are some methods and tools that can help you earn money with Facebook-
Freelancer facebook marketer
The Facebook marketer analyzes FB data for products. This means that they decide the type of content that works for the FB brand and also recommend potential improvements to the strategy based on the user experience data. Typically charged per hour, this is a good use of your FB profile.
Facebook marketplace
Facebook Market Place is launched by Facebook itself. It gives you a platform to sell goods on Facebook. With the help of this feature, you can write a list of your products, write their price and also put a picture with it.
Through this feature, you can sell your products to thousands of people and you can sell any type of product while staying within the Facebook Community Guidelines.
The best thing about this feature is that it does not limit your product to a small number of customers., the customers coming here are global and they come from every corner of the world due to which your product goes globally to more people.
Affiliate marketing
The affiliate market is a commission market. In affiliate marketing, you have to sell products of other companies and get a commission when their product is sold. For example, suppose that a company is A. Company A has to sell its product to customer C. During this time, she sells goods by placing B in the middle. Where B gets a fixed percentage commission.
Many companies like Amazon, Flipkart provide Affiliate. You can sell their products on Facebook by becoming an affiliate of any of these companies. This will give you a fixed percentage of the product's sales amount.
Grow your business and earn money
Facebook is the world's largest social media platform, with nearly two and a half billion users. It is possible to grow your business by promoting it on Facebook.
It's important to remember that if you build a page or community on Facebook that relates to your company and then continue to promote it, you can increase your company business., by doing this on Facebook, your cost will be much lower than the actual publicity and you can connect with the users globally.
Earn by selling Facebook likes
It is one of the ways to earn money on Facebook. This way of earning from Facebook is easier because people are looking for likes and comments on their Facebook posts, and are also ready to pay for it.
Earn from Facebook ads
Facebook Ads are used to promote your page on Facebook, but if you become part of Facebook Ads then you can earn money to promote someone else's page.
To do this, first of all, you should have a big following, after that, if you become part of a company, then you can do it.
Sell your Facebook page
First and foremost, you create a Facebook page; many websites on the Internet require a Facebook page in order to increase traffic to their website. You can sell these people on your Facebook page. You can sell when your page becomes like 1000 -10,000.
To make a sale, you can place an ad on your page that says "sell me your page" and set your own price. If you have a problem selling a Facebook page, then on Facebook itself there are many groups that make Facebook page sales. You have to search for them in the search bar and give your page details in that group. In a few days, many logs may be ready to take your page.
Facebook groups
People open groups on Facebook for various reasons. Facebook Group has two categories – Open and Close Group. In the 'Open' group, people can join anytime. On the other hand, there is the "Close" group, where members join the group only through Invitation.
You can invite your friends to become members of the group. When more people are there, you can 'close group' the group. The 'Close' group allows you to influence a member about anything.