If you're wondering how to start a successful blog that makes money then stay tuned because I will show how you can create your very own successful blog and have something really cool. It's an awesome source to start building your online career and your personal brand which could make your dreams, desires come true.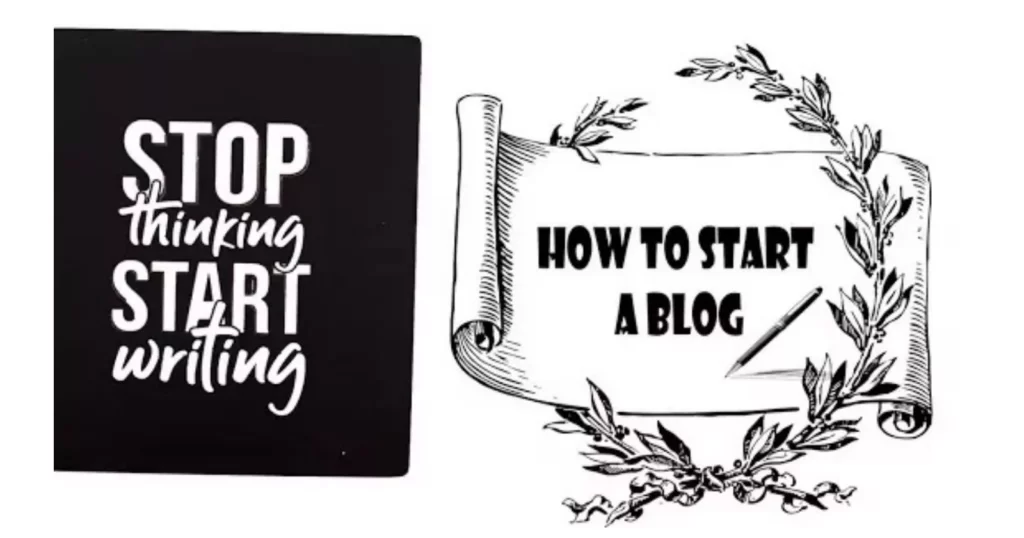 Why You Should do blogging?
Money– It can earn your lifetime wages.
Popularity– It can give you fame which you may be searching for a way long
Sharing your knowledge– You can share your thoughts with everyone and can give them your knowledge.
Social impact– It can have a positive social impact and help others to be motivated by it.
Documenting your thoughts– You can picture your thoughts by making blogs and let others get inspired by it.
Passive income– You can earn extra income by making it a side profession also.
I'll move you through every step of the process until you have your own fully functional blog. It's the best way to make money, this is ideal for you if you're just starting out blogging, looking for a new blog, or you're a small businessman, a photographer, an artist, entrepreneur or maybe someone who is just curious to have their own blog, this will be a great experience for you.
Most asked questions about blogging
I will show you how easy it is to get started online, and I will also answer some of the most common questions that will usually get in our heads when we think about blogging such as:
How do I start a blog?
How do I properly set it up?
Which platform should I use?
What's the best hosting company?
How to make money from blog?
How often should I be blogging?
Do I need an email list?
What are the benefits of blogging?
How can I start an online blog and earn money?
I'm going to answer all of your questions and show you how to get your blog up.
Steps to start a blog
Here are the steps for blogging:
Picking the blog topic
Select the blogging platform
Choose a domain name and hosting for your blog
Install WordPress on the blog
Install Theme(Setup the design of the blog)
Plan your Content:

Creating a unique and attractive Home Page
Create Your About Us & Contact us Page
Write your first blog post

Share your blogs with people
Monetize your blog
Drive traffic and gain more exposure/blog optimization
How to make a blog
Get started creating your new blog
1. PICKING THE BLOG TOPIC
Blogging begins with topic selection, which is the hardest part of making a successful blog.
"What topic should I write about?"
This is the biggest decision and the very first one where everything can be wrong.
Here are some common mistakes people usually make while choosing a topic to write a blog about:
Some DON'Ts for blogging topics:
Don't pick a topic just because others are earning by it.
Don't write about something you are passionate about, but very few other people are
Don't write a blog on a topic on which you don't know much or not have any practical experience in.
Don't write about a too vast range of subjects, your blog should be focused on one subject.
2. SELECT THE BLOGGING PLATFORM
"Where should you create your blog?"
There are many platforms for blogging, but the best one is WordPress,
we'll be using a platform called WordPress which
is used worldwide by some of the biggest companies and celebrities such as Forbes, eBay, Katy Perry just to name a few.
WordPress is a popular, easy to use platform
And the fact is that 30% of the websites in the world are running on WordPress.
You will install WordPress on your own hosting. This process is easy.
3. Choose a domain name and hosting for your blog
DOMAIN NAME :
A domain name is the name of your blog; it is what people type in when they come to your site.
A domain name should be
Easy to remember
Easy to type
Easy to pronounce.
Use keyword describing your blog
Avoid numbers and hyphens
You should be aware of these things when picking a domain name for your blog.
A domain name is a URL that a visitor will use to access a blog.
For example; www.questionsdeck.in
Don't use a too long domain name.
HOSTING :
Hosting is just somewhere for your blog to live, it's just like moving house,
your blog will have a place to live and an address.
Hosting is where WordPress will be installed.
Hosting has online 24*7 services and all your blogs, images, and everything will be stored on this server.
You should expect some features from your hosting provider:
Email accounts-By this you can make domain email accounts
(e.g. –yourname@domain.com)
FTP servers- FTP servers let you upload files from your local computer to your web server,, allowing your website to be accessed through the internet.
WordPress support– WordPress is an online website creation tool in which powerful blogging and website content creation can be done, which is an easy way to manage the website. The simple requirements for hosting your WordPress websites may include PHP version 7 or greater; MySQL version 5.6 or greater.
Cheapest and reliable web hosting
There are many hosting service providers but I recommend you HOSTINGER Hosting.
HOSTINGER is the best choice as it offers the cheapest and best service.
Features like:
Free SSL
Unlimited bandwidth
Free Domain Registration
Easy to use cPanel.
Live chat support
30 days money-back guarantee
WordPress Optimized
Exceptional speed
Unlimited FTP accounts
And it's the cheapest hosting service and one of the top 5 hosting services.
"You'll be able to use the most widely used platform – WordPress, to its full potential!
Your website will have tools for both beginners and experts to succeed."
GRAB HOSTINGER HOSTING FOR A SPECIAL PRICE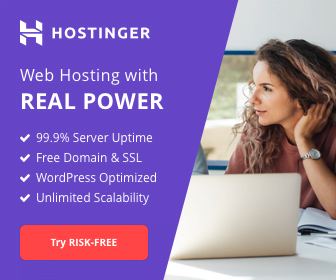 How to purchase hosting from hostinger
Open hostinger.com
Click on Start now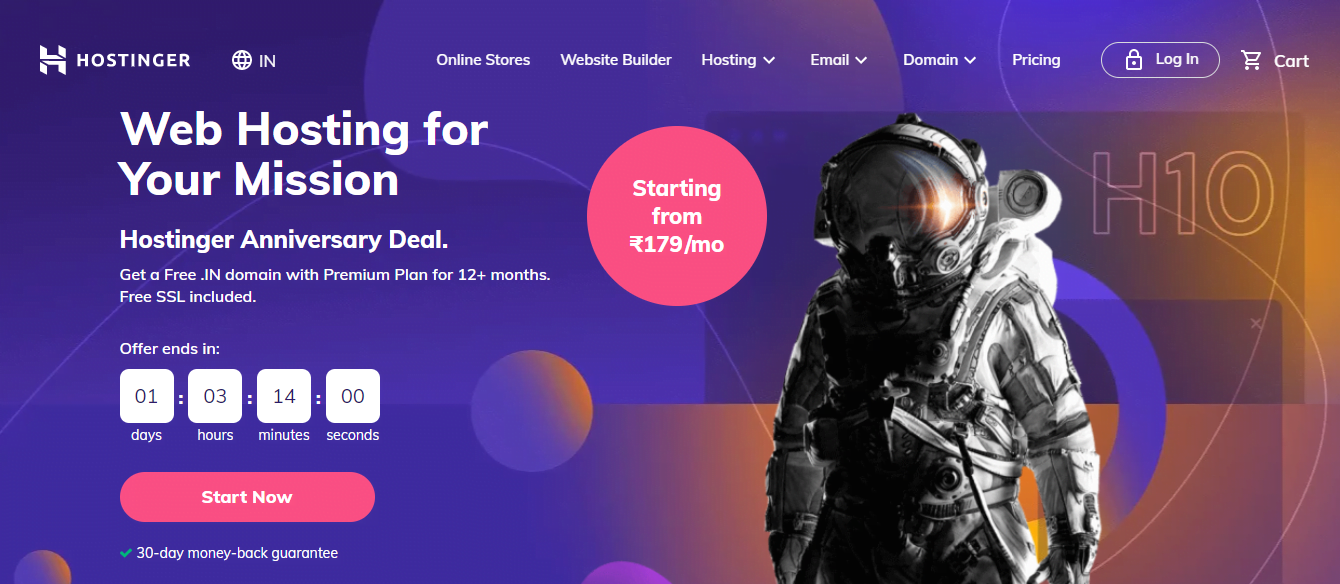 Select plans according to your need
According to the plan you selected, you'll be eligible for a free domain. You will get a free domain with the Premium and Startup plan.

Select your domain name and add it to the cart.
Complete your order by clicking on Checkout Now.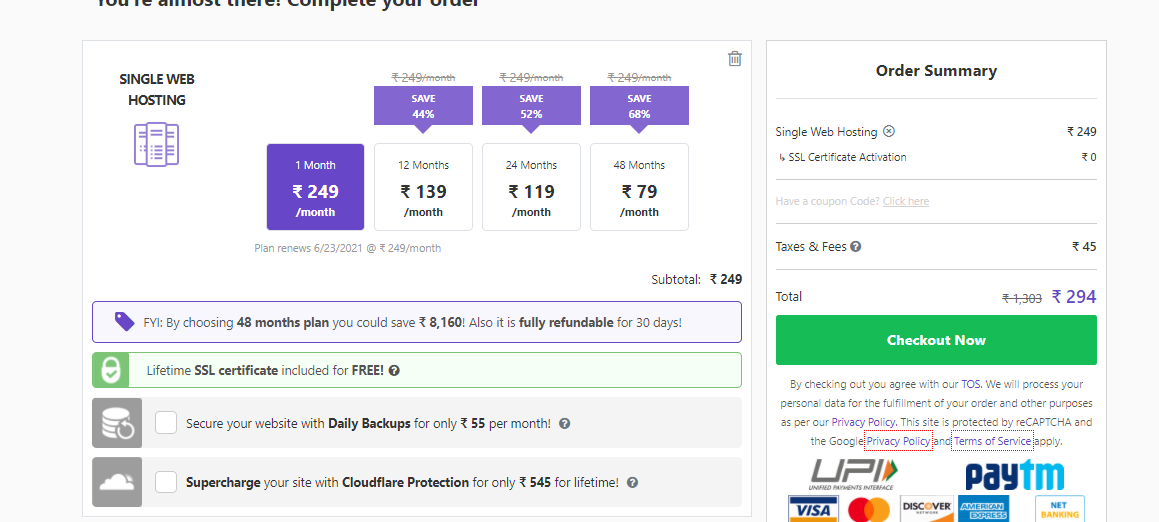 Once you are done buying hosting and domain name, install the WordPress software on your domain name.
4. Install WordPress on the blog
After purchasing your hosting with Hostinger, Install WordPress and create your blogs.
Go to the Hosting menu in your Hostinger cpanel. You'll see the web hosting accounts that you have purchased.

Click on the "Manage" button to go to your hosting settings.
Install WordPress by going to the website section in your control panel. Click on the auto-installer.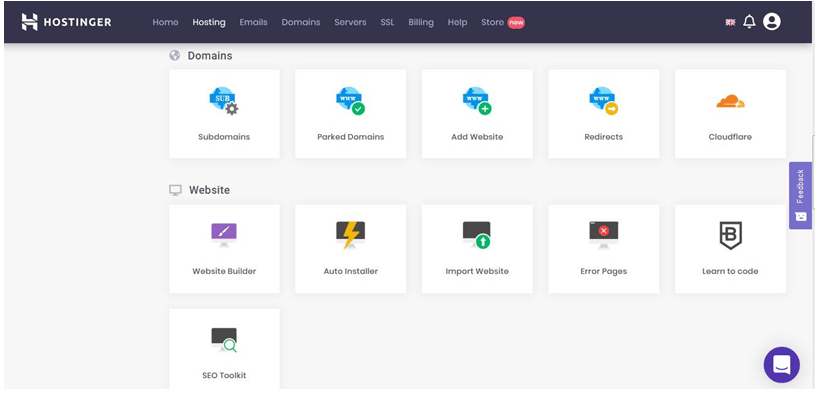 In auto-installer click on WordPress, if unable to find simply search on the box.
Choose a destination where WordPress should be installed.
Then create an Administrator Username and password for your WordPress administrator account. You'll also have to write an email address for the account.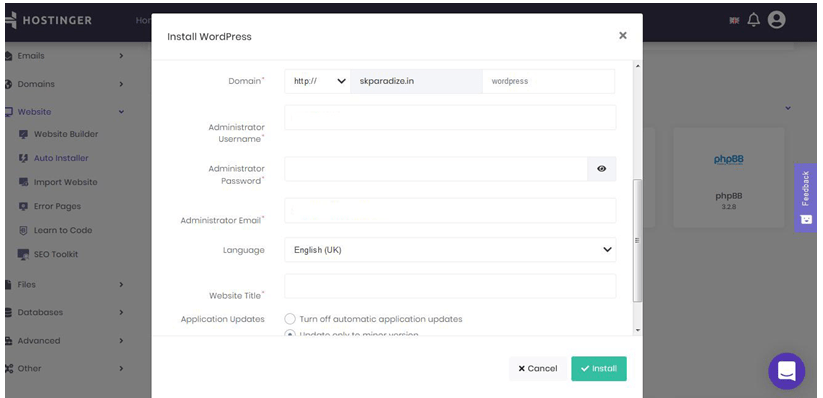 Then you have to give your website a title.
Now, you have successfully installed WordPress on Hostinger.
5. Install Theme(Setup the design of the blog)
Designing your blog is one of the most important aspects because a good design attracts visitors to your blog. That is how your visitors will remember your blog.
WordPress themes are designs that are available for all types of blogs.
There are many Free and premium WordPress themes.
6. PLAN YOUR CONTENT :
Creating a unique and attractive Home Page
Make Your About Us & Contact Page
Create the different sections for your blogs such as your about page and contact page so visitors can carry on the conversation and connect with you, it grows trust in you and expands people's awareness of what you're doing.
It's going to have lots of fun in this because you'll be also creating your first blog posts. It is an opportunity for you to connect and talk to your audience about the things that matter to them it builds a trust factor with them.
7. Share your blogs with people
Sharing your content on different platforms can make it reach a wider audience. The more your blog will be shared, the more it will get the attraction of people. Some platforms where you can share your blogs are Facebook, medium, Reddit, LinkedIn, and many more.
8. Monetize your blog
Making money from your blog is actually the easy part once you've put in the effort of creating great blog content and promoting your blog. Blogs have the potential to be extremely profitable but don't expect to start making money in the first week, or even the first month. It may take six months to a year to see a consistent stream of income. Blogging requires time and effort, but once you have a large enough audience, there are several ways to monetize your blog-
Sell advertising space
Sell affiliate products
Selling Products and Services
Sell digital downloads
Sell memberships