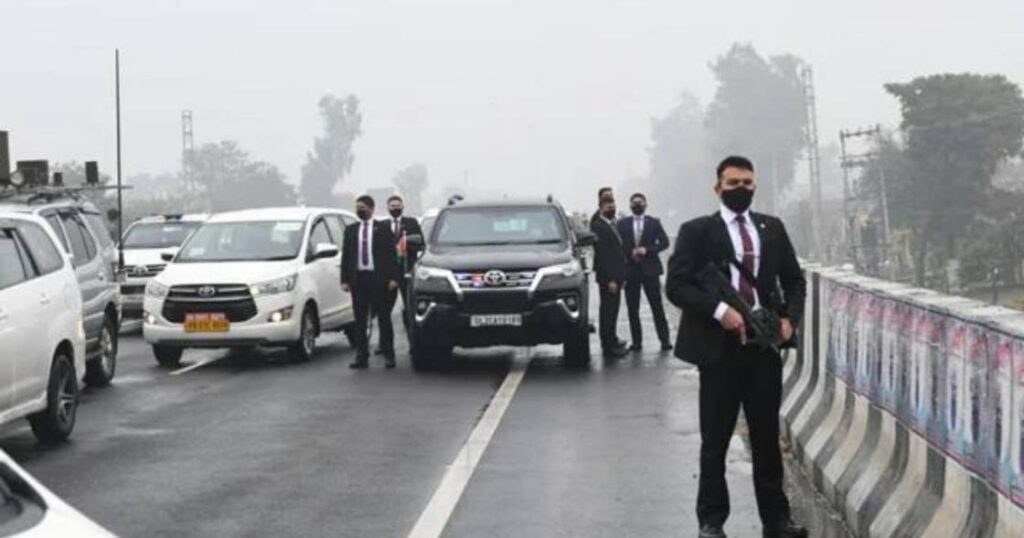 Even as the Punjab government claims that the claimed security breakdown during PM Modi's visit to the state was caused by a last-minute change in travel plans, a 32-page study shows that the administration had already planned an alternate security cover and route plan.
According to an internal memo obtained by Aaj Tak/India Today, the SPG had informed the Punjab Police that Prime Minister Narendra Modi will go by road from Bathinda Air Force Station to the public assembly in Ferozepur.
The report explains how top Punjab Police officers, as well as policemen from the four surrounding districts, were stationed along the whole route as part of the prime minister's convoy's security plans.
This follows Punjab Chief Minister Charanjit Singh Channi's categorical denials of a security breakdown after PM Modi's cavalcade was trapped for about 20 minutes atop a flyover owing to a protester roadblock. The state government has launched an investigation into the incident and appointed a two-member panel to monitor it.
A report documenting the circumstances leading up to the alleged security breach has also been submitted by the Punjab government. The report was compiled after meeting with top state police personnel in charge of the prime minister's protection.
The Ministry of Home Affairs has formed a three-member panel to investigate "severe failures" in security during Prime Minister Narendra Modi's visit to Ferozepur. Six top officers, including the Bathinda police chief, have been issued show cause notices for "serious failures in security" during PM Modi's visit.